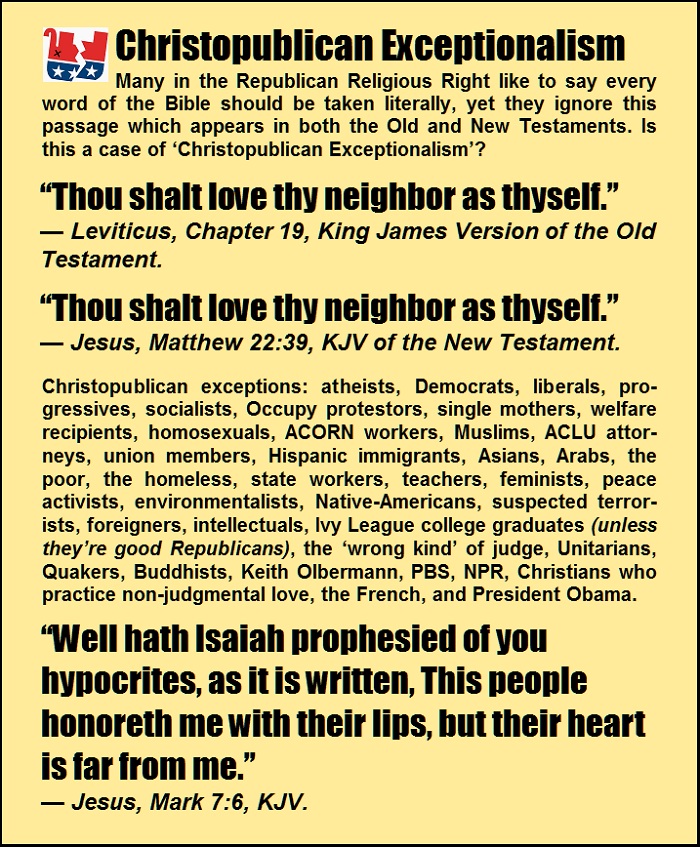 "So the Pharisees, Jesus said, were the rich and the powerful and righteous who ignored the most important moral values that should guide everyone: the values of justice and mercy and faith. They were fools and foolers, and those who followed them were blinded by their own piety.
"This sounds achingly familiar today. The complaints that the religious right has lost all sense of moral values — that it has a blind and foolish piety in its endorsement of torture, killing of innocent civilians in the name of finding a new proselyte, and ravaging of the Earth even as it is the great giver of life — are not new charges. And they are also true. Yet the real message of Christ was that hypocrisy will be condemned, and that those who practice it will face the perils of Hell."
— Guy Reel, "Woe to the Hypocrites," Common Dreams, Sept. 22, 2005.