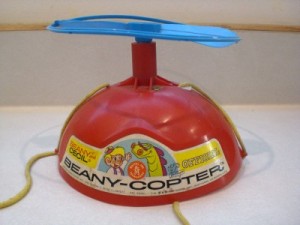 One of the funniest pieces I've read in a while –funny because it's sadly true.
In memoriam: After years of health problems, Facts has finally died.

By Rex W. Huppke
Chicago Tribune reporter
April 19, 2012

A quick review of the long and illustrious career of Facts reveals some of the world's most cherished absolutes: Gravity makes things fall down; 2 + 2 = 4; the sky is blue.

But for many, Facts' most memorable moments came in simple day-to-day realities, from a child's certainty of its mother's love to the comforting knowledge that a favorite television show would start promptly at 8 p.m.

Over the centuries, Facts became such a prevalent part of most people's lives that Irish philosopher Edmund Burke once said: "Facts are to the mind what food is to the body."

To the shock of most sentient beings, Facts died Wednesday, April 18, after a long battle for relevancy with the 24-hour news cycle, blogs and the Internet. Though few expected Facts to pull out of its years-long downward spiral, the official cause of death was from injuries suffered last week when Florida Republican Rep. Allen West steadfastly declared that as many as 81 of his fellow members of theU.S. House of Representatives are communists.

Facts held on for several days after that assault — brought on without a scrap of evidence or reason — before expiring peacefully at its home in a high school physics book. Facts was 2,372.

"It's very depressing," said Mary Poovey, a professor of English at New York University and author of "A History of the Modern Fact." "I think the thing Americans ought to miss most about facts is the lack of agreement that there are facts. This means we will never reach consensus about anything. Tax policies, presidential candidates. We'll never agree on anything."

Facts was born in ancient Greece, the brainchild of famed philosopher Aristotle. Poovey said that in its youth, Facts was viewed as "universal principles that everybody agrees on" or "shared assumptions."

But in the late 16th century, English philosopher and scientist Sir Francis Bacon took Facts under his wing and began to develop a new way of thinking.

"There was a shift of the word 'fact' to refer to empirical observations," Poovey said.

Facts became concrete observations based on evidence. It was growing up.

Through the 19th and 20th centuries, Facts reached adulthood as the world underwent a shift toward proving things true through the principles of physics and mathematical modeling. There was respect for scientists as arbiters of the truth, and Facts itself reached the peak of its power.

But those halcyon days would not last.

Read the rest, and the links, here.

Copyright 2012 Chicago Tribune.